Going through the attic I have founds loads of complete Chewing Gum Card sets including two from 1959(?) in the series Who-z-at Star. Stars from Arthur Askey to Patrick McGoohan, Adam Faith to Noel Gordon etc. Great nostalgic excursion.
Who-z-at Star Dame Shirley Veronica Bassey, DBE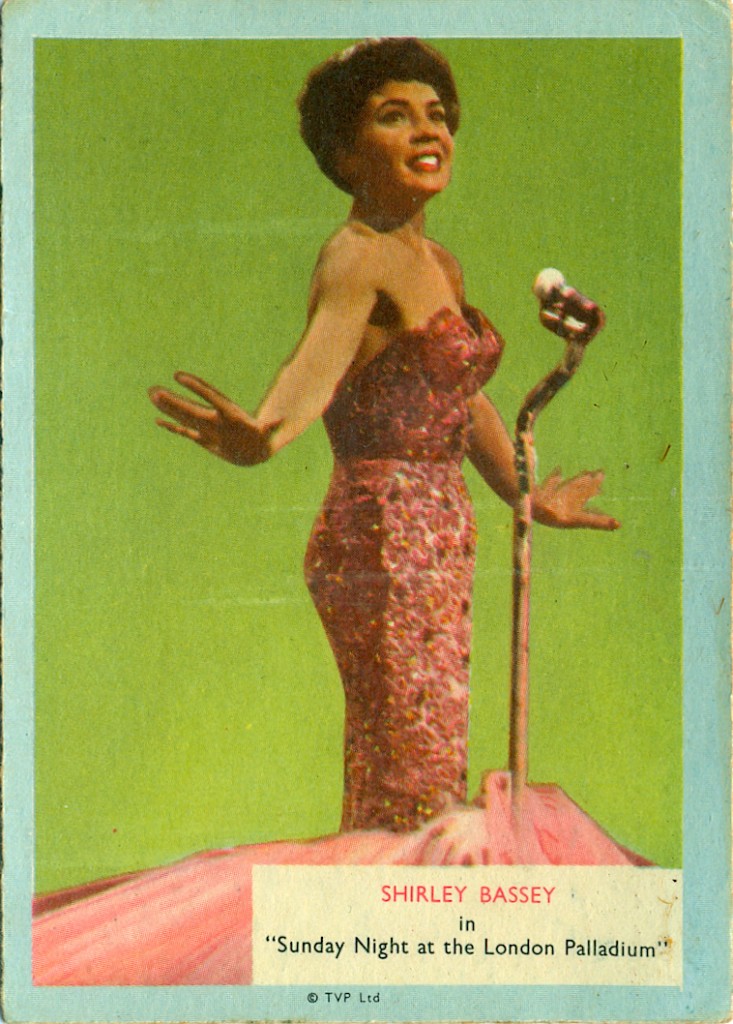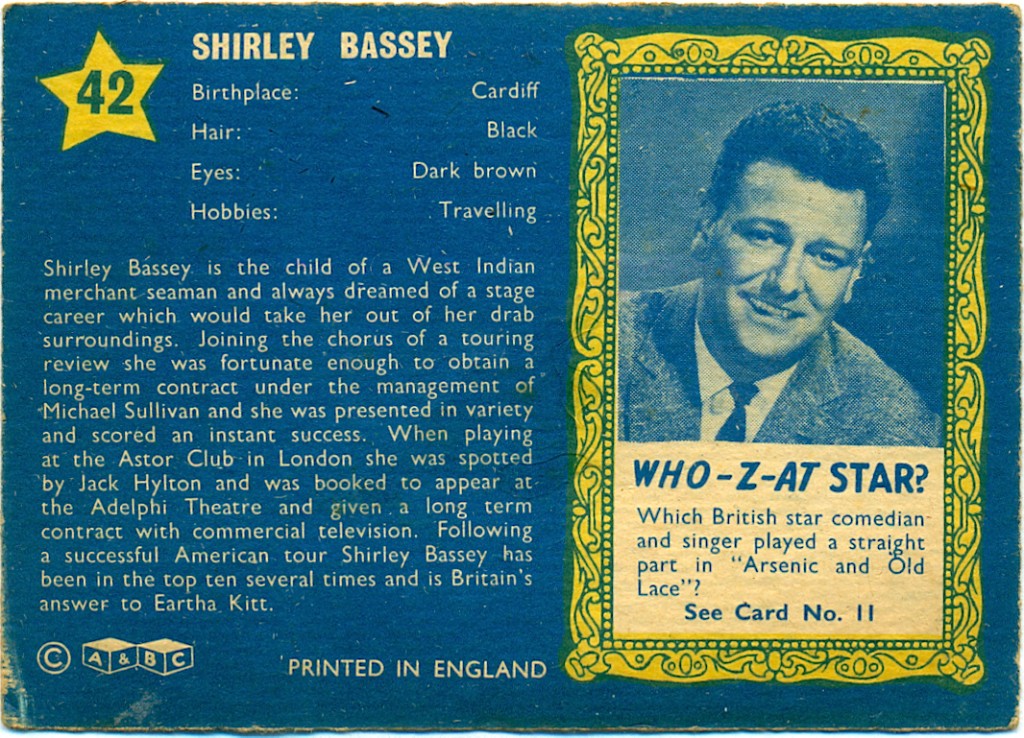 SHIRLEY BASSEY A.& B.C. GUM CARD-WHO-Z-AT STAR? No.42
Dame Shirley Veronica Bassey, DBE (born 8 January 1937) is a Welsh singer with a career spanning more than 60 years. Originally finding fame in the mid-1950s, Bassey has gone on to be dubbed "one of the most popular female vocalists in Britain during the last half of the 20th century" and has sold an estimated 135 million records worldwide making her one of the most successful British music acts in history. In the US, in particular, she is best known for recording the theme songs to the James Bond films Goldfinger (1964), Diamonds Are Forever (1971), and Moonraker (1979).