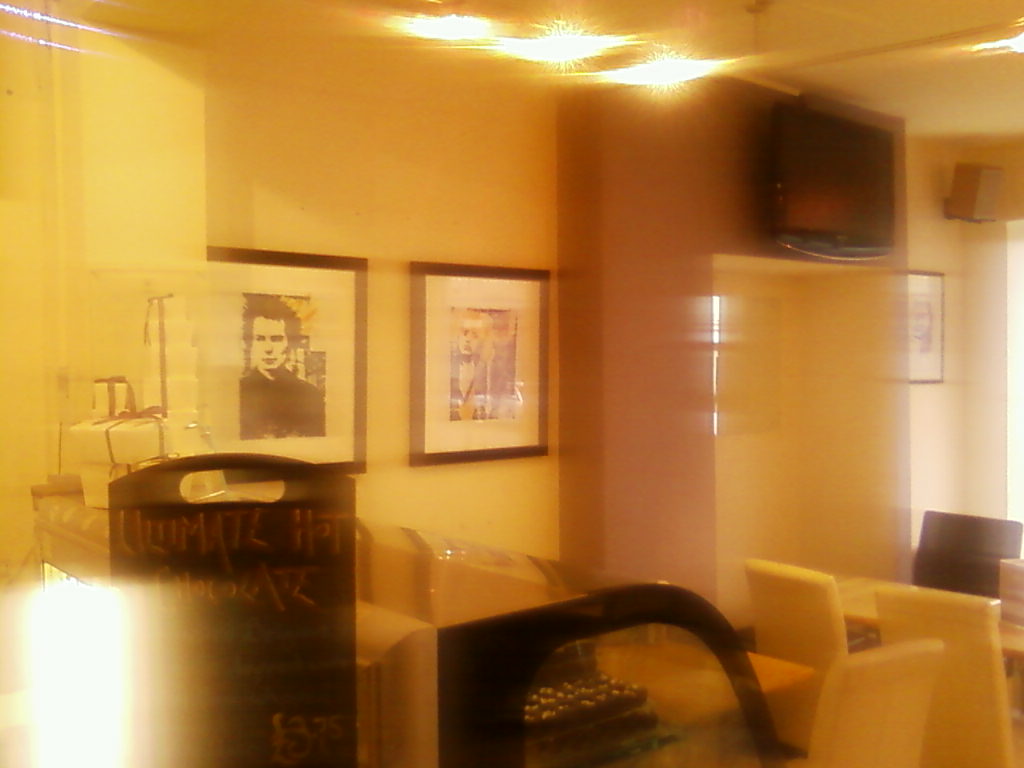 This is the first time my work has been exhibited in Bristol – A place where I studied, rehearsed with 'Finish The Story' and met Veronica Henry.

Quotes:
"Take up a radical position with Peter Bright, who is borderline anarchic in his thinking and equally bold in his art." Andrea Charters
"I keep thinking about George Braque who learnt artificial wood graining from his time as a decorator; the story goes that he taught Picasso and these painted renderings of wood surface became a staple of cubism" John Myers
I have got several of my latest prints on show at Bar Chocolat, a cafe in Bristol.
Why not meet up with friends and relax for a while with something from their classic café menu if you are in the area.
Soak up the cosy atmosphere and maybe buy a print?
19 The Mall
Clifton Village
Bristol
BS8 4JG
Telephone: 0117 974 7000
Map to Bar Chocolat Cafe?
---
George Braque was born on 13 May 1882, in Argenteuil, Val-d'Oise. He grew up in Le Havre and trained to be a house painter and decorator like his father and grandfather. He also studied (real) painting during evenings at the École des Beaux-Arts, in Le Havre, from about 1897 to 1899. In Paris, he was an apprentice to a decorator and was awarded his certificate in 1902.
Early works were impressionistic, but after seeing the work of the "Fauves" (Beasts) in 1905, Braque adopted a their Fauvist style. This  group  included Henri Matisse and André Derain  etc. Their use of bright, vivid and brilliant colors was their  response to the emotional side of artistic representation.
Braque's paintings of 1908–1913 reflected a new interest in geometry and simultaneous (multi) perspective. He conducted an intense study of the effects of light,  perspective and the technical means that painters use to represent these effects, seeming to question the most standard of artistic conventions.  This was the beginning of Cubism… (?)
Related articles