Traveling on the Orient Express is most definitely a different way to see Europe.
The craftsmanship that went into creating the original carriages would be very difficult to replicate – inlaid wood, frosted glass reliefs and chromed fittings. These wonderfully engineered pieces of railway rolling stock date back to the 1920s and 1930s. The whole ensemble oozes history. Double Cabins are a single cabin room, the Cabin Suites are two inter-connecting cabins.
Sleeping Car 3539 has elegant circles of stylized flowers in an ivory-like inlay set in a chequer-board design by René Prou. The chrome detailed fittings add to the sumptuous feel of this carriage. The car was in service in the Pyrénées Côte d'Argent Express for one year and then transferred to the Train Bleu in 1930. The compartments have a small wash basin fitted hidden behind curved wooden doors. In 1930 the depression was biting into luxury travel and Wagon-Lits found they had surplus cars, consequently car 3539 was withdrawn and stored until 1936, when it joined the Rome Express.
It was stored during the war and used by the US Army Transportation Corps between 1945 and 1947.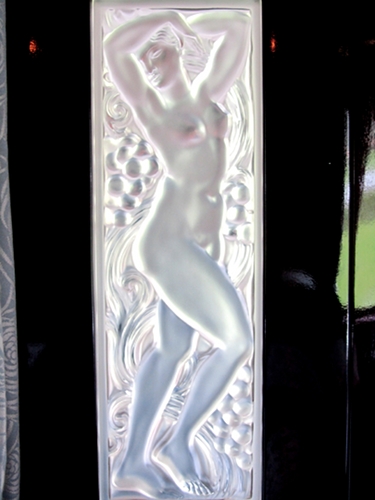 Dining Car 4141 named 'Côte d'Azur' was built in 1929 as a first class Pullman and was decorated by René Lalique who in the 1920s became famous for his Art Deco glasswork. He was also responsible for the glass and elegant coloured columns which filled the dining room and "grand salon" of the SS Normandie and the interior fittings, cross, screens, reredos and font of St. Matthew's Church at Millbrook in Jersey – referred to as "Lalique's Glass Church".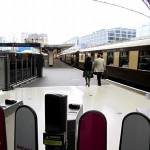 This image gallery contains 12 photos.
The Venice Simplon-Orient-Express is a private luxury train service that travels from London to Venice. Traveling on the Orient Express across Europe is a romantic, nostalgic and luxurious experience. The craftsmanship that went into creating the original carriages would be … Continue reading →
Related articles