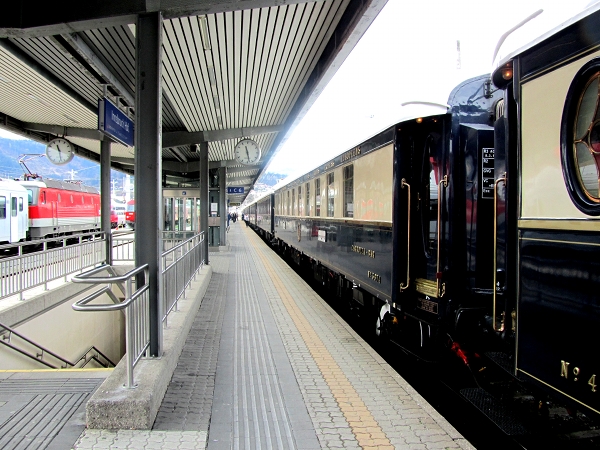 A few weeks ago I woke up and looked through the train window and saw dawn break over Lake Zürich – This is the second time I've seen this incredible body of water in the early morning light, the last time I saw it was in 2007 (on the opposite bank).
The image above is of a painting I did entitled, 'Lake Zürich (Early Morning)'. This photograph was taken by Sue Sunderland in West Buckland Church (North Devon) where it was part of the West Buckland Festival Exhibition in 2009.

Images of the Orient Express
Due to European regulations the Orient Express has to change engines in every country it enters, these regulations also prevent steam powered engines from being used … Continue reading
Road trips and long journeys hurtle undefined landscapes past your window. Star-shaped spears spin and pierce the night sky as they shoot from streetlights and mountains stand solid on the horizon as the trees in the foreground blur and streak across your eyes.

Venice gallery contains 6 photos.
Palazzo Vendramin is a 15th-century residence linked to the Hotel Cipriani through an ancient courtyard and a passageway lined with flowers. It houses 16 suites and rooms with sweeping vistas over the gardens and across to St Mark's Square.
These views have been represented in paint and photographs a billion times – they are common to generations of travelers and the walls in galleries around the world groan from the weight of their presence.
Piazza San Marco (in English = St Mark's Square) is the main public square of Venice, where it is locally simply known as "the Piazza" and is the key part of the social, religious and political center of Venice. Continue reading →
Related articles