This Window – Poultry / Chow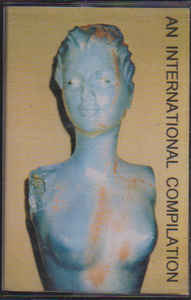 I discovered this video on Facebook. It is always flattering to find a track taking on a new life in a different format. Originally this was released on a cassette compilation in 1994 (see below).
Various Artists – Notre Dame 7  ET18
Released: 1994
Genre: Electronic
Style: Experimental, Ambient, Drone, Minimal
Label: EE Tapes  – Belgian label, founded in 1987 by Eriek Van Havere, specialising in experimental, ambient and noise music.
A place for electronic, ambient and adventurous music. Since 1987. Where legends feel at home… EE Tapes

---

2009 remix of 'Extraction' by Jake Bright.

Originally released by EE Tapes in 1989, Extraction was conceived to be heard in two parts, side A and side B. This download mix is a lot softer and feels a lot different from the original cassette release as the tracks are broken down into single files.

Buy album on


Notes on original cassette version: The tracks on this release merge so individual track timings are difficult to work out. Side A is 19:45 and Side B is 19:40. 'Extraction' was recorded for EE-Tapes of Belgium in 1989. Part of this recording was made in a bathroom and features Nicola Mumford the vocalist from Finish The Story.
"Extraction" proves conclusively that This Window are no mere flash in the pan,with 'songs' that sting in the face and playing that flays the senses raw. I clearly prefer This Window to any other current state of the artmixers that are presently popular.
review: SIIYE
Reviews: Gajoob … Stick It In Your Ear …. Vital Magazine
---