It was with a sense of great sadness that I walked around my old college's studios and lecture hall as the final exhibition/installation took place.
'abandoned along with the art education system that it served'
…to be redeveloped as executive housing (maybe).
Meeting old contemporaries there was a shock after thirty years. This is the place that enabled me to lead a varied life and as a result of my graduation show enabled me to eventually play at Hammersmith Odeon (now the Apollo), make page two of the Financial Times and has lead to my mental illness 🙂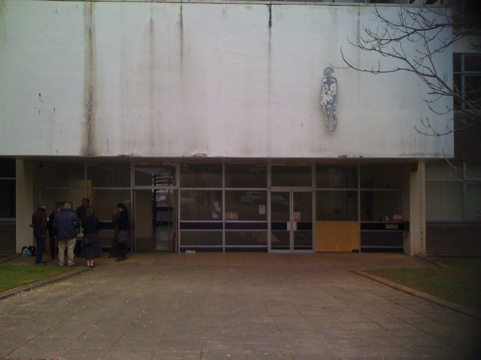 QUALIFICATIONS I GOT AS A RESULT OF BEING IN THE BUILDING:
Postgraduate Certificate from Wolverhampton University in Painting
BA(hons) degree from Exeter College of Art and Design in Printmaking
---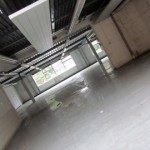 This gallery contains 15 photos.
These are photos of the deserted building in Earl Richards Road North in Exeter the site of the former Exeter College of Art and Design. The building belongs to The University of Plymouth (which was originally a Polytechnic) with its … Continue reading →
---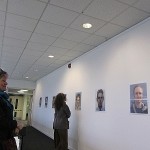 This gallery contains 2 photos.
Sarah Bennett installation at Exeter Collage of Art and Design, March/April 2012 Click on images for my thoughts and reactions to this exhibition. Low quality images from employee photo identity cards have been scanned at a high resolution, enlarged and … Continue reading →
---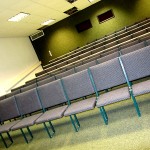 This gallery contains 3 photos.
The derelict painting studios in Exeter College of Art looked smaller than I remember – these were the spaces where I learnt my painting skills and the place where I was told to forget my painting skills.
Sarah Bennett used the empty lecture hall to install 'Institutional Traits (Series 2)' which comprised of two large printed photographs of the empty lecture theatre. … Continue reading →
To produce a image that is better than the image of the mind is to give rise to a product of catastrophe. (To achieve exactness by design and skill is to reach a point of exhaustion and famine.) It is therefore acceptable to assume that an artist that is categorized as a genius has failed more successfully than one who is mediocre.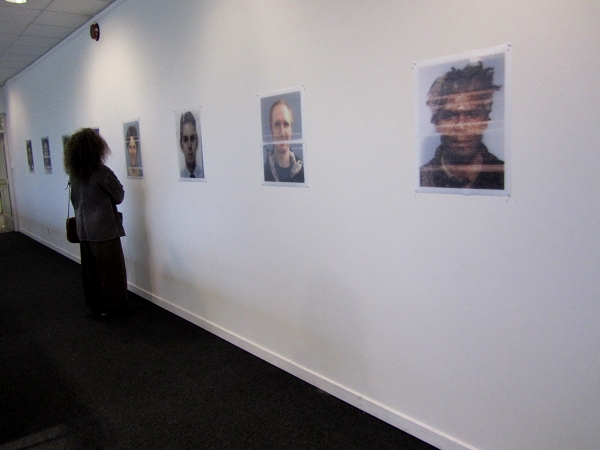 The aesthetics of failure is not total destruction; it is the enjoyment of failure. The degradation of an image is a metaphor for aging and decay – for something to be perfect requires a belief in romanticism. To expect perfection is to turn your back on realism.
Related articles